Welcome to the wiki!

Edit
---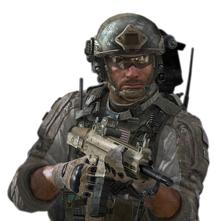 Hello Immanuelvm, and welcome to the Call of Duty Wiki! Thanks for your contributions. We hope you'll stick around to make even more!
Have you created your user page yet? It's your own personal page, and you can do anything you want with it! Your user page will also help us get to know you as an editor better.
Here are some links that you may find helpful:
Still have questions? Feel free to ask me or contact another administrator. Sysops' names are highlighted in green and bureaucrats' names are highlighted in cyan.
We hope you enjoy editing here, and look forward to seeing you around!
-- Sp3ctr3 130 Ki11er (Talk) 04:38, 2011 July 31
Hi there!
Edit
Hi I'm AdvancedRookie! Welcome to the wiki, I hope you're having a great time. I just came to message you on how I think it's wonderful you play games with your son, as it must be such a great bonding experience to have with your child.

09:30, August 26, 2011 (UTC)
Yeah same! It's really cool that you do that. Btw, Sprechen Sie Deutsch? Ich spreche ein bisschen Deustch :D.

_

Sp3cTalk

_

09:34, August 26, 2011 (UTC)
Hallo Allen. Ich Spreche und Verstehe etwas aber es ist nicht mein stärchsten hehe :)
Ah idd, it is my favourite pass-time, gaming with my son :) Well, it's bit also that I am a gamer originating from an older generation heh. You know, pre-handheld consoles even? Like, my 1st handheld, was the Nintendo GameBoy with Tetris :D And I'm an IT guy, so, yeah I'm guilty to have had introduced 'junior' - his name is Jolan btw ;) - as soon as from 3 - 3.5 years old ;-p and seen his Achievements progress, he enjoys games as much as I had since beginning :)
Latin Words
Edit
OK, I have a few points to make about that.
The language of this wiki is English for a reason. Inserting random Latin terms into the article usually doesn't make you look more intelligent.
To the average reader, the definition of ad-hoc in the English language is "on the spur of the moment".
That's also not what it actually means. It means "To this end".
Raven's wing Talk10:26, October 10, 2011 (UTC)
-- http://dictionary.reverso.net/english-definition/ad%20hoc
Bad Edit
Edit An edit you recently made to a page was undone because it was either:
Incorrect
Contained poor English
Did not conform to Wiki policies
Unnecessary
Concerned real life info, which is not generally allowed
Contained speculation, which is not generally allowed
Opinionated
Featured a formatting error
Please read the Manual of Style and the policies in order to brush up on the style and professionalism that is expected on this wiki.
You are still free to make edits; however, please make sure they are up to standards!
Thanks!

Reverted per COD:NOT#OFFTOPIC.

Raven's wing

Talk

19:56, February 21, 2012 (UTC)

Community content is available under
CC-BY-SA
unless otherwise noted.