---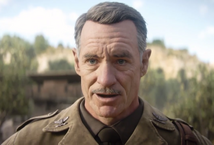 Hello ItVaries, and welcome to the Call of Duty Wiki! Thanks for your contributions. We hope you'll stick around to make even more!
Have you created your user page yet? It's your own personal page, and you can do anything you want with it! Your user page will also help us get to know you as an editor better. However, it also has some rules you should know about, so don't just start posting everything!
Here are some links that you may find helpful:
Still have questions? Feel free to ask me or contact another administrator. Sysops' names are highlighted in green and bureaucrats' names are highlighted in cyan.
We hope you enjoy editing here, and look forward to seeing you around!
Raven's wing (talk) 14:28, October 15, 2018 (UTC)
Hey, just so you're aware we have Template:Infobox/achievement that's better suited for achievement infoboxes. -- laagone (talk)  12:23, October 17, 2018 (UTC)
ok, thanks ItVaries (talk) 12:35, October 17, 2018 (UTC)
Hi. Your recent images did not conform to our image policy, as they were badly named and not licensed. When uploading in the future please ensure to follow the naming and licensing rules as seen on the policy page. For example, an appropriate name would be "Ragnarok DG-5 menu icon BO4.png", and the license Copyrighted Media (use for Call of Duty game screenshots) should be selected. If you need any more help on image uploading feel free to ask myself or anyone on the Custodian team or Sysop team. Thanks!
Ultimate94ninja talk · contribs 17:49, October 17, 2018 (UTC)
An image you recently uploaded was considered to violate the image policy as it was one or more of the following:
Low quality
Contained a banned image effect
Concerned real life info, which is not generally allowed
Poorly named
Incorrect/lack of license
Duplicate file/superseded
Tampered with a photo-editing program
Please make sure you read the image policy to be sure of the protocols in place for uploading images.
You are still free to upload images; however, please make sure they are up to standards! Continued uploads that do not comply with the policy may result in a block.
Thanks!

Licensing Your Images
[
edit source
]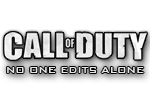 We kindly ask you to please properly license all future images that you upload to the wiki. It is the sole responsibility of the up-loader to license any image he/she uploads to the wiki. When uploading an image to the wiki, towards the bottom of the page there is an option to add a license. Click on the drop down menu; there on the menu in the lower section, you will see "fair use and with permission" options.
For images that are game screenshots, use Copyrighted Media.
For non-game screenshots (pictures taken from the web etc.), use Fair Use.
For images that are not licensed, or images you have made yourself, use Public Domain.
You add the license to the image at the same time you upload it to the wiki. For more help and details, see here. If you have any questions please contact me on my Talk page and I'll be glad to help.

Hey,
I was wondering if the image of Yuri Zavoyski you recently uploaded actually comes from a Black Ops 4 screenshot or not.
Kalinine (talk) 14:35, October 2, 2020 (UTC)
Just checking to see if you've joined the Discord, since you're already pretty active on here. Capt. MillerTalk 16:47, October 12, 2020 (UTC)
Feel like joining? Capt. MillerTalk 14:51, 13 October 2020 (UTC)
Hello! I recently sent you an email to your registered email address. Please check it out when you have a chance! HeyTots (Contact) 19:05, 8 December 2020 (UTC)
Community content is available under
CC-BY-SA
unless otherwise noted.