Welcome to the wiki!

Edit
---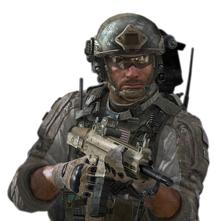 Hello JDB449, and welcome to the Call of Duty Wiki! Thanks for your contributions. We hope you'll stick around to make even more!
Have you created your user page yet? It's your own personal page, and you can do anything you want with it! Your user page will also help us get to know you as an editor better.
Here are some links that you may find helpful:
Still have questions? Feel free to ask me or contact another administrator. Sysops' names are highlighted in green and bureaucrats' names are highlighted in cyan.
We hope you enjoy editing here, and look forward to seeing you around!
-- Carbonite 0 (Talk) 03:00, August 16, 2011
JDB449 02:30, September 18, 2011 (UTC) Why I hate Black Ops
1. Famas (nuff said)
2. Aug, commando, 74u
3. Ghost pro i gotta waste a dang 8 kill streak to counter it, i cant even get that
4. Reznov, W@W was enough
5. Dragovich, Kravchenko, Steiner all must die
6. LLLLLLLLLLLLLLLLLLLAAAAAAAAAAAAAAAAAAAAAAAGGGGGGGGGGGGGGGGGGGGGGGGG
7. Combat training on veteran M60 can only get kills
8. Warlord pro two grenades wow IM SO HYPED
9. Playercards
10. 4 years old who think there 1337
11. Main menu looks like a ps2 game
12. 3arc is everywhere!!!!!!!!!!
13. RC-XD
14. Knife, u can't pull ur knife out that fast
15. Dempsey
16. The numbers(I still dont understand them)
17. Payback
18. Easter eggs, they suck in Black ops
19. nicknames: hey u wanna 1v1 me in blops, yea blops is 1337
20. UR NOT 1337!!!!!!!!!!!!!!!!!!!!!!!!!!!!!!!!!!!!!!!!!!!!!!!!!!!!!!!!!!!!!!!!!!!!!!!!!!
21. FAMAS!!!!!!!!!!!!!!!!!!!!!!!!
22. ak47 looks like treyarch crapped on it.
23. DOA
24. getting out of the chair
25 Treyarch fanboys (THEY ARE EVERYWHERE)
JDB449 02:30, September 18, 2011 (UTC)
JDB449 20:19, September 30, 2011 (UTC)JDB449
Community content is available under
CC-BY-SA
unless otherwise noted.