An image you recently uploaded was considered to violate the image policy as it was one or more of the following:
Low quality
Contained a banned image effect
Concerned real life info, which is not generally allowed
Poorly named
Incorrect/lack of license
Duplicate file/superseded
Tampered with a photo-editing program
Please make sure you read the image policy to be sure of the protocols in place for uploading images.
You are still free to upload images; however, please make sure they are up to standards! Continued uploads that do not comply with the policy may result in a block.
Thanks!

Poorly named and unlicensed.

Licensing Your Images
[
edit source
]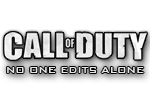 We kindly ask you to please properly license all future images that you upload to the wiki. It is the sole responsibility of the up-loader to license any image he/she uploads to the wiki. When uploading an image to the wiki, towards the bottom of the page there is an option to add a license. Click on the drop down menu; there on the menu in the lower section, you will see "fair use and with permission" options.
For images that are game screenshots, use Copyrighted Media.
For non-game screenshots (pictures taken from the web etc.), use Fair Use.
For images that are not licensed, or images you have made yourself, use Public Domain.
You add the license to the image at the same time you upload it to the wiki. For more help and details, see here. If you have any questions please contact me on my Talk page and I'll be glad to help.

Ultimate94ninja

talk

·

contribs

13:17, September 24, 2017 (UTC)

Again, please make sure to add the licenses to the images when you're uploading. Before you click "Upload file", there's a "Licensing" section at the bottom of the page, where you should select copyrighted media (use for Call of Duty game screenshots).

Ultimate94ninja

talk

·

contribs

12:59, October 4, 2017 (UTC)
Please license the images that you are uploading, you've received enough warnings regarding this matter. I don't really want to reach the stage of issuing you a block, since you've been doing pretty good work on images upload and other content, but when you continue to ignore warnings there is an issue. It's on you to license the files that you upload, not to wait for others to license them for you, and I've explained to you above how you should do it.
Ultimate94ninja talk · contribs 16:55, October 6, 2017 (UTC)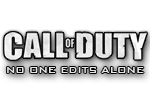 Due to your unacceptable behavior, you have been blocked for two hours for ignoring the multiple warnings and failing to license your images. You are welcome to come back and edit sensibly after the block is up; however, it is very strongly advised that you read and review our policies thoroughly before you start to edit again. If you believe your block is unfair you can leave a message on this page and an administrator will consider it.
Any more unacceptable behavior and another block will be issued. Thank you.
As I've stated above, please abide by the policies and license your images.

Ultimate94ninja

talk

·

contribs

14:56, October 25, 2017 (UTC)
Hey Aawong! I have a favor for you. Do you think you can get images for the rest of the DLC weapons added with the Attack of the Undead event like you did with the Stinger? I would greatly appreciate that.
RoachTheIntelCollector Talk 21:21, June 6, 2018 (UTC)
An edit you recently made to a page, "John Price", was undone because it was either:
Incorrect
Contained poor English
Did not conform to Wiki policies
Unnecessary
Concerned real life info, which is not generally allowed
Contained speculation, which is not generally allowed
Opinionated
Featured a formatting error
Please read the Manual of Style and the policies in order to brush up on the style and professionalism that is expected on this wiki.
You are still free to make edits; however, please make sure they are up to standards!
Thanks!

"Deleting images from other games, as he look the same anyway" This has got to be the worst reasoning for an edit I've ever seen. Are you expecting him to receive plastic surgery between games and look completely different? Of course a character is going to look the same between games. Just like the weapons and vehicles.

Hi, I'd like to ask, could you show me the link to the video where you saw the AKS-74U in the new Modern Warfare?
Ultimate94ninja talk · contribs 08:48, August 4, 2019 (UTC)
Well... my understanding here is that they've put this name on the AK-47 customized with the 5.45x39mm ammunition, even if it's not short-barreled like an actual AKS-74U. That's weird. But anyway, thank you.

Ultimate94ninja

talk

·

contribs

19:50, August 4, 2019 (UTC)
Hello mate. I've seen that page, that you edited Farah Karim's page. Faram Karim is not caucasian woman, she is arabic, not caucasian (white). the arabic and the jewish race is not caucasian, or it is ? Caucasians are white, Hispanic and Latino are not caucasian, Arabs and Jews are not caucasian, Africans are got Black race, Chinese people, Korean people, Japanese people, Vietnamese people and Laos people are Asian race. I'm not attacking you, my race is caucasian, and i'm white person. But it's okay, i'm not mad at you, and not angry. :) So, im good, and you are good to, but if you got any questions to me, i'm gonna reply back. Have nice day mate, and stay cool. :)  Marec2 (talk) 16:13, October 1, 2019 (UTC)
Hey there aawong. I noticed you were a top contributor on the Armistice page and I was wondering if you could add more countries who are part of the group as it is not just Russia and America. There are other countries who are part of the Coalition who are working under the Armistice name to put a stop to Al-Malik and Al-Asad, examples of these countries include the likes of the United Kingdom, France, Germany and Australia. Just thought I'd give you a heads up.
Community content is available under
CC-BY-SA
unless otherwise noted.