Welcome to the war
Edit
Good to have you aboard at the Call of Duty Wiki, so here's some tips on how you can help:
Read our

policies

, if you haven't already. You'll be informed on the do's and do not's, as well as some guidelines when creating new articles.
Recent changes

is a great second stop, because you can see what other people are editing right this minute, and where you can help.
The

Manual of Style

is a good place to see. It let's you know how to edit this wiki. It will give you the know-how to edit and make this wiki great.
The

Sandbox

is a great place to test things out if this is your first time editing wikis. It is advisable to know what is commonplace on the wiki, such as templates and

categories

, and how to use them.
Questions? You can ask at the Help desk, the "discussion" page associated with each article, or browse through the help directory. Feel free to contact an administrator for help; sysops' names are highlighted in

green

and bureaucrats' names are highlighted in

cyan

. Feel free to ask on

my talk page

as well; we take care of our friends, recruit!
Have feedback? The

War Room

is used to discuss changes to wiki or other community related issues. You'll need 50 main space edits to vote, Juggernaut10, but your opinion is still appreciated!
I hope you enjoy editing on the wiki recruit! I am WHISKEY35, briefing's over - now get back to work.
-- Talk 21:40, October 4, 2010 (UTC)
Did you just remove the section on the ray gun destroying the rocket, if so please replace it as it does.... http://www.youtube.com/watch?v=gMc5djDyErI
I did, but i removed it from the ray gun page because it doesnt apply only to the ray gun, but every weapon.
Go read it before you call one of our admins a moron, thank you very much.-Diegox223 Zed's dead, baby.

02:16, September 21, 2011 (UTC)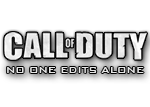 Due to your unacceptable behavior, you have been blocked for 2 days. You are welcome to come back and edit sensibly after the block is up, however it is very strongly advised that you read and review our policies thoroughly before you start to edit again. If you believe your block is unfair you can leave a message on this page and an administrator will consider it.

Any more unacceptable behavior and another block will be issued. Thank you.
User:Sactage/s.js 02:52, September 21, 2011 (UTC)
Trolling
Edit
A blog post or discussion comment you recently made was deleted because it was considered trolling. Trolling can include, but is not limited to:
Calling out other users
Flaming other users/starting flame wars
Posting off topic information
Writing a comment that doesn't conform to Wiki policies
Please read the policies in order to brush up on the style and professionalism that is expected on this wiki.
You are still free to make posts; however, please make sure they are up to standards!
Thanks!

Never, EVER attack another user like that. Keep in mind you've already been blocked once for violating COD:UTP.

Raven's wing

Talk

13:28, December 2, 2011 (UTC)
Your message to Evil Tim
Edit
He didn't "remove half the info" on the Type 95 page, it was only a fraction of it. Plus, tips aren't allowed. That's why it was removed. Conqueror of all Zombies 20:49, January 2, 2012 (UTC)
If tips aren't allowed how come the content has gone unchanged for all these months up until now? I dont see how they're "tips" either, but nonetheless I'm positive I've seen "startegies" for weapons on this wiki before. And that fraction was still a huge portion. Juggernaut10 03:19, January 7, 2012 (UTC)
It was recently decided that all tips/strategies would be removed from the wiki, per COD:NOT. I'm sorry if our speed isn't up to your standard, it requires us to go through the entire mainspace and remove every tip and strategy so please give us some time, or even help out. :).
03:26, January 7, 2012 (UTC)
Oh ok thanks for the clarification, but imo i feel taking away the strategies limits the content that visitors may experience when browsing the wiki :P The weapons pages seem so bland with theyre incredibly generalized summaries and one to two paragraphs of information.
The thing is we aren't a strategy guide, we are a wiki. Thus we don't provide tips, we provide information on the weapons in-game.
03:49, January 7, 2012 (UTC)
The Halo wiki begs to differ. But i guess you can't expect the same thing from everyone. Juggernaut10 23:00, January 9, 2012 (UTC)
Bad Image
Edit An image you recently uploaded, "Type 95.png", was considered a poor image because it was either:
Low quality
Contained a banned image effect
Concerned real life info, which is not generally allowed
Poorly sized
Poorly named
Duplicate file
Tampered with a photo-editing program
Please read the image policy in order to brush up on the style and professionalism that is expected on this wiki.
You are still free to upload images; however, please make sure they are up to standards!
Thanks!

Badly named, no license and a duplicate image of what is already on the Type 95 page.

If there is a few minor problems with the grammar, fix them, don't undo the edit. Also, 'the player' is correct, not 'you.' And be nicer with your edit summaries, don't be a dick. Conqueror of all Zombies (talk) 23:09, January 31, 2013 (UTC)
Yes, I know "the player" is correct, which is why it's wrong that in the same sentence the editor then says "you should". I deleted the point completely because it didn't make sense with all of the grammatical errors. Btw the spreng-something guy is vandalizing articles, please address him. Juggernaut10 (talk) 23:16, January 31, 2013 (UTC)
After looking at his contributions and user page, his edits aren't vandalism. He doesn't speak English as a primary language, so he can't spell words right or use correct grammar. While his edits aren't the best, they aren't vandalism. Conqueror of all Zombies (talk) 23:22, January 31, 2013 (UTC)
The AntiBrony addressed him with issues of vandalism. Well anyways he should perhaps acquaint himself with the ways to properly edit articles first, and not add in his own two cents whenever and wherever he wishes. Otherwise there'd be no end to undo-ing all the revisions. Juggernaut10 (talk) 00:27, February 1, 2013 (UTC)
Heads Up
Edit
A couple of your recent edit summaries have been rather rude and almost hostile. Please watch your tone and refrain from making rude comments in summaries.
20:51, July 7, 2013 (UTC)
Community content is available under
CC-BY-SA
unless otherwise noted.