Talk Page
Communicate. Respond. Learn.
---
Archived
Edit
By me Omnicube1 19:44, June 4, 2011 (UTC)
Re:Model 1887
Edit
Between the fact we seen the gun and know it's there and that practically every other website already uses all the images, it's not really that much of a bad idea. Smuff[citation provided] 06:44, June 15, 2011 (UTC)
Abrogation
Edit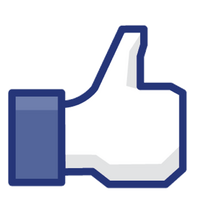 Pretty awesome...
P90Deathman
03:50, June 22, 2011 (UTC)
Check out my userpage, it has a section dedicated to the Madness!
P90Deathman
15:22, June 22, 2011 (UTC)
Steam again
Edit
What is your steam login name, I gotta re-add u. RC™ 03:46, July 4, 2011 (UTC)
RE: DW Wiki
Edit
I didn't have a lot of motivation, and some of the match-ups seemed uneven. But, I'm thinking of restarting it with some losers from Season 1, because personally, I think the Knight vs Pirate was so unfair. Jar making tacky jelly 02:19, July 14, 2011 (UTC)
Continuing it again, here's the link. http://deadliestwarrior.wikia.com/wiki/User_blog:Jar_teh_marksman/Season_2_Back_for_Blood Jar making tacky jelly 02:54, July 14, 2011 (UTC)
The one with the pistols on the side? I changed it. Now its my one with the troll faces.

M170Talk

02:25, July 14, 2011 (UTC)
You just can't rename your username, you have to ask Wikia to change you name. Also you can only rename you name ONCE. RC™ 06:17, July 22, 2011 (UTC)
You are a mean person why did you block me from Deadliest Fiction Wiki if you dont respond i will report you to another admin or someone in the wikia boardNardei99 21:53, December 18, 2011 (UTC)
I am not a Sock Puppet they told me to add to my profile or they would block me they presumed i was a sock puppet and i added to my profile so pay attention to the entire message. idiotNardei99 22:23, December 18, 2011 (UTC)
Calling someone an idiot and stupid breaks UTP. Don't do it again. Phillycj 22:29, December 18, 2011 (UTC)
I am not a spin off account. This is an account I made. I like to game and try to make my own battles. I really enjoyed looking at your site and am sorry if you feel that you need to call me names. I would further like to say that my admittance to the gifted program at Johns Hopkins program further shows who the 'idiot" in this situation is.
You supposedly claim Nardei99 is a sock, of whom and where is your proof?
23:06, December 18, 2011 (UTC)
Community content is available under
CC-BY-SA
unless otherwise noted.