Welcome to the wiki!

Edit
---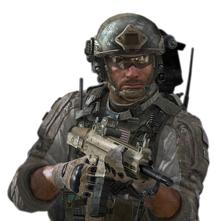 Hello Orbitball, and welcome to the Call of Duty Wiki! Thanks for your contributions. We hope you'll stick around to make even more!
Have you created your user page yet? It's your own personal page, and you can do anything you want with it! Your user page will also help us get to know you as an editor better.
Here are some links that you may find helpful:
Still have questions? Feel free to ask me or contact another administrator. Sysops' names are highlighted in green and bureaucrats' names are highlighted in cyan.
We hope you enjoy editing here, and look forward to seeing you around!
Raven's wing (talk) 01:25, April 5, 2016 (UTC)
when changing your vote on something, instead of removing your previous vote, please cross it out by putting <s> in front of the post and </s> after the post (if you made it into a number list or bullet point, put the code thats in the front after the # or *). also, your current signature turns into a heading due to the "h3" part of the code, so it would be appreciated if you removed this part from your signature.
RisingSun2020
(RisingSun's Talk Page ☀ Blog Posts ☀ Contributions) 04:03, July 23, 2016 (UTC)
Ok thanks didn't realize that's why it was doing that. And I'll do that from now on 
04:11, July 23, 2016 (UTC) ( I'll change it rn)
no problem.

RisingSun2020

(RisingSun's

Talk Page

☀

Blog Posts

☀

Contributions

) 04:12, July 23, 2016 (UTC)
Recent Image
Edit
Hi. Your recent image "M16A1DS.png" was deleted as it did not conform to our image policy. It was badly named and not licensed, and was low quality (the gun part was badly cropped, and either way transparency should have been applied, not just white background; you can see a guide about this here). When uploading in the future please ensure to follow the naming and licensing rules as seen on the policy page. If you need any more help on image uploading feel free to ask myself or anyone on the Custodian team or Sysop team. Thanks.
Ultimate94ninja talk · contribs 16:56, July 25, 2016 (UTC)
Sorry. Will refer to that in the future. Orbitball is secretly Obama 00:40, July 26, 2016 (UTC)
Just an FYI
Edit
Doing this with links is not fixing them. The letter outside of the brackets will be included in the link when the page is viewed on the mainspace, which means that placing the plural version inside of the brackets is wholly unnecessary. Conqueror of all Zombies (talk) 17:00, July 25, 2016 (UTC)
Ok, didn't know that. Thanks. Orbitball is secretly Obama 00:41, July 26, 2016 (UTC)
Licensing Your Images
Edit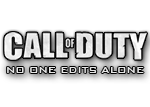 We kindly ask you to please properly license all future images that you upload to the wiki. It is the sole responsibility of the up-loader to license any image he/she uploads to the wiki. When uploading an image to the wiki, towards the bottom of the page there is an option to add a license. Click on the drop down menu; there on the menu in the lower section, you will see "fair use and with permission" options.
For images that are game screenshots, use Copyrighted Media.
For non-game screenshots (pictures taken from the web etc.), use Fair Use.
For images that are not licensed, or images you have made yourself, use Public Domain.
You add the license to the image at the same time you upload it to the wiki. For more help and details, see here. If you have any questions please contact me on my Talk page and I'll be glad to help.

Again, please license the images that you upload, and name them correctly. The name that you added ("PEACEKEEPERMK2IRONSIGHTS.PNG") was awful; I've renamed it to "Peacekeeper MK2 Iron Sights BO3.png".

Ultimate94ninja

talk

·

contribs

10:15, August 1, 2016 (UTC)
Ok, sorry. I will do that in the future. Didn't see your post before I created the Peacekeeper MK2 camouflage pages, so those arent properly liscened. Thanks. Orbitball is secretly Obama 10:27, August 1, 2016 (UTC)
Hey, a recent images you uploaded was incorrectly licensed and slightly named wrong. To be specific, "Copyrighted Media" should have been used instead of "Fair Use", as the image was an in-game screenshot, and the name need spaces and 'IW" at the end of it. Other then that, keep up the images, they're looking great. Capt. MillerTalk 04:16, August 17, 2016 (UTC)
) Thanks! Naming images properly is a hard concept for me to grasp apparently xD.Orbitball is secretly Obama 10:10, August 17, 2016 (UTC)
Please keep some form of respect when issuing warnings/heads-up to users. F1Afterburner's edits were simply misguided, there's no reason to threaten him and blatantly say things like "stop" and "you are vandalising the wiki" when he wasn't doing such a thing.
Ultimate94ninja talk · contribs 12:11, October 18, 2016 (UTC)
Oh my god, did not expect to find you here? How's it been my brother?
~~MarioLuigGCFan~~
PS: I'm from the Trash Pack Wiki, incase you forgot, but I doubt you did ;)
Wow lol, I'm good it's been a while but I remember you. I haven't checked this talk page in a long time so im kinda late responding  Orbitball is secretly Obama 04:22, August 1, 2019 (UTC)
Community content is available under
CC-BY-SA
unless otherwise noted.