Welcome to the wiki!

Edit
---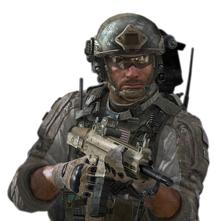 Hello Pearlgarden, and welcome to the Call of Duty Wiki! Thanks for your contributions. We hope you'll stick around to make even more!
Have you created your user page yet? It's your own personal page, and you can do anything you want with it! Your user page will also help us get to know you as an editor better.
Here are some links that you may find helpful:
Still have questions? Feel free to ask me or contact another administrator. Sysops' names are highlighted in green and bureaucrats' names are highlighted in cyan.
We hope you enjoy editing here, and look forward to seeing you around!
AntiScootaTwo (talk) 20:22, March 6, 2015 (UTC)
"Can anyone fix this problem?"
Edit
"
Please note this Wiki is not affiliated with Activision or any of its subsidiary companies in any way, as such, we are neither technical support or a place to complain.
". So no, no one here can fix the problem. Furthermore this is an encyclopaedia site, so opiniated comments such as "this frustrates most people" are not acceptable on pages, more so when these only seem to reference the editors view.
Security concern
Edit
If I were you, I'd really take your address down off Wikia. I could easily send you a glitter bomb now or something of that nature, and it wouldn't be traceable. Imagine if your parents saw that?
Seriously, take your address down, for your own sake. YELLOWLUCARIO TALK  19:22, May 19, 2015 (UTC)
Constant Editing
Edit
you are welcome to add information to any page, and it is a help, but please try to keep it all in only a few edits. its one thing if you make a second edit because you forget something, but editing the same thing repeatedly in one day when you could easily do it all in one or to edits could be seen as edit boosting. so please, try to keep the rest of your info for carrier in one or two edits. same goes for your future edits. thank you.
RisingSun2020
(RisingSun's Talk Page ☀ Blog Posts ☀ Contributions) 19:42, July 11, 2015 (UTC)
Community content is available under
CC-BY-SA
unless otherwise noted.