Welcome to the wiki!

Edit
---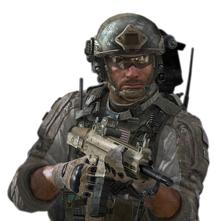 Hello Prof. Sugarcube, and welcome to the Call of Duty Wiki! Thanks for your contributions. We hope you'll stick around to make even more!
Have you created your user page yet? It's your own personal page, and you can do anything you want with it! Your user page will also help us get to know you as an editor better.
Here are some links that you may find helpful:

Still have questions? Feel free to ask me or contact another administrator. Sysops' names are highlighted in green and bureaucrats' names are highlighted in cyan.
We hope you enjoy editing here, and look forward to seeing you around!
Raven's wing (talk) 22:20, October 21, 2016 (UTC)
NeedsImages praise
Edit
Hey! Welcome to the Call of Duty Wiki! I saw you adding NeedsImages to random pages, I can help grab images from games, I've already done it for the Black Ops III camouflage pages, Black Ops III Pack-a-Punch comparison and Black Ops II image comparison. I do have trouble finding images that needs to be improved and appreciate the help! Yeebo (talk) 12:51, October 28, 2016 (UTC)
Ahoy's vidoes
Edit
Please be aware this wiki cannot use videos made by XboxAhoy. This is due to legal reasons, as well as local policy.
As stated above. Videos made by XboxAhoy cannot be used on the wiki. Please stop uploading them and adding them to pages.

This is your last warning. As XboxAhoy vidoes are notallowed for both policy and legal reasons, if you upload one more after this mesage, you will receive a block. Please stop uploading them.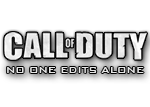 Due to your
unacceptable behavior
, you have been blocked for 2 hours for ignoring warnings. You are welcome to come back and edit sensibly after the block is up; however, it is very strongly advised that you read and review
our policies
thoroughly before you start to edit again. If you believe your block is unfair you can leave a message on this page and an administrator will consider it.
Any more unacceptable behavior and another block will be issued. Thank you.
I gave you 3 warnings that you should of read between uploading and reading. Please take these 2 hours to read over our polices.
Don't delete discussions
Edit
Hello, Prof. Sugarcube. It has come to my attention that you have recently deleted part or all of the text on a talk page, that was not vandalism. This is a violation of one the policies on the wiki, seen here, in which you can not delete discussions from a talk page with exception of obvious vandalism, flaming, or spam. If you would like to archive your talk page, please ask an administrator. If you continue to delete discussions off talk pages, you will eventually be subject to a block. Thank you for understanding, have a nice day!
Conqueror of all Zombies (talk) 00:11, December 2, 2016 (UTC)
Good job on your recent images for CoD4/MW2, keep it up! Just as a small note, you should license them as Copyrighted Media (use for Call of Duty game screenshots) and not public domain, since they are from in-game screenshots.
Ultimate94ninja talk · contribs 11:15, December 23, 2016 (UTC)
Infinite Warfare images needed
Edit
Hey! Seeing as you are the "image guy", would you mind adding in some images from Infinite Warfare.
Specifically weaposn with certain attachments, Perk images from in game, main menu images to add to the main game, Scorestreak images, Gun Perk images, etc.
Nice job on the old pages too!
(CaptainReyes (talk) 22:57, December 24, 2016 (UTC)CaptainReyes)
I'll try, i'll also be getting Modern Warfare Remastered images - i'll just have to download IW after i do MWR - I can't guarantee i'll get the images but i can try
Prof. Sugarcube (talk) 03:51, December 25, 2016 (UTC)
Good job on MWR! But please...
Edit
Dude, amazing job in the MWR pages! You really added a ton of info. 
I know I've said this before, but please, because I don't know anybody that will (and I don't know how too) do they exact same thing for Infinite Warfare once you're done with MWR? You're  expertise is unmatched as of right now. Game modes, perks, gun perks, images, descriptions, weapon pictures, etc.
Please consider it once more if you didn't want too!
(CaptainReyes (talk) 16:40, December 26, 2016 (UTC)CaptainReyes)
Infinite Warfare is downloading as we speak - images for the game should be uploaded when i get to play it
Thanks for the kind words too - it helps to get some appreciation ehe
Prof. Sugarcube (talk) 20:16, December 26, 2016 (UTC)
Great work soldier! I have to ask (last time, I hope)
Edit
Dude, you are my hero, please keep doing what you're dkjng dir IW!!!!
I need to spread this list across the wikia, so if you can manage most of these along with other people it'd be great!
Perk images for all perks. More descriptions, quotes too if possible.
Gun Perk images for all gun perks. More descriptions, quotes too if possible.
Prototype Weapon images for all weapons. More descriptions, quotes too if possible.
Game mode and double XP icons and info (time limit, score limit, plant time, etc.) More descriptions, quotes too if possible.
Weapon images with certain attachments and camos.
Scorestreak list with descriptions and info and images
Combat Rig Payload Trait images and descriptions.
Loadout Options images
Salvage image and description 
Emblem and Calling card images and descriptions
These are all the ones I can think of right now and I'd love for these to be completed before the end of Winter. I need the rest of the Wiki to help too. If you're up to help, please tell me! Like I've said, you're dedication and expertise is unmatched right now.
CaptainReyes (talk) 06:31, December 27, 2016 (UTC)CaptainReyes
About your question ...
Edit
I am unfortunately on Xbox, so that's why getting screenshots is a big issue. Unfortunately I have never use steam or discord. I will try finding ways to help as much as possible. Any other questions contact me .
CaptainReyes (talk) 02:00, December 28, 2016 (UTC)CaptainReyes
The chat could work!

CaptainReyes (talk) 04:25, December 28, 2016 (UTC)CaptainReyes
Could you try to edit the Category:Call of Duty: Infinite Warfare Perks page?
Edit
I'm not good at editing these kind of category pages, but I'm assuming/hoping you are. It's the Category:Call of Duty: Infinite Warfare Perks page.
The subcategories added would be Tier 1 Category, Tier 2 Category, Tier 3 Catagory, Perk images, Gun Perk Pages, and Loadout Options pages or category page.
Could we try to collaborate on this too?
Edit: Nice job! But could you remove Tac Resist and Hardline from the Tier 1 category and move them over to the Tier 2 perk category. As of now if is incorrect.
CaptainReyes (talk) 05:20, December 28, 2016 (UTC)CaptainReyes
Incorrect category label
Edit
You incorrectly labeled Tac Resist and Hardline as tier 1 perks in the categories when they are tier 2 perks.
It wont let men remove it but it did let me add the tier 2 Perks part. Could you go to their respective pages ad remove the Tier 1 part of their categories?
If you need a list of where each perks go with their category, the template is available.
CaptainReyes (talk) 05:53, December 28, 2016 (UTC)CaptainReyes
Category page for Scorestreaks in IW
Edit
Could you create a category page for score streaks for IW. All score streaks in the game are located in the perk template if you need to know which ones are in the game.
I'd do this but I don't know how to create a category page.
Thanks,
CaptainReyes (talk) 09:24, December 29, 2016 (UTC)CaptainReyes
Nice work on adding a first person image of the Spartan SA3, man! Say, what I was thinking of doing is, can you do more first person images of the Infinite Warfare and Modern Warfare Remastered as well?
I also forgotten about three new weapons from Black Ops III recently, HLX 4, LV8 Basilisk and the Raven's Eye. Could you please add any images of these weapons for us? Please keep up the good work. SecretChipz123 (talk)
Base weapons
Edit
Just as a note, images of base weapons without attachment/camouflage are for their main respective pages, they don't deserve to be on the attachments/camouflages/variants subpages (like you previously did with the XPR-50/Attachments and KBAR-32/Camouflage subpages).
Ultimate94ninja talk · contribs 12:14, January 3, 2017 (UTC)
I'll see with him regarding this, but in the meantime I'm gonna mention that this is how our pages system has been for years. That change would affect a lot of weapons pages (which means there should be a forum about this at least before suddenly making such changes), not to mention that it's not really appropriate (there's no cammo/attachment, so it doesn't belong to the camo/attachment page).

Ultimate94ninja

talk

·

contribs

13:02, January 3, 2017 (UTC)
IW Zombies top right icon
Edit
Just letting you know that I have made a new top right icon for IW Zombies. You can use it with iwz.  

  14:44, January 3, 2017 (UTC)
Re:IW PaP guns
Edit
If the HUD is not toggleable, then they don't need to be made transparent at this time. Don't worry about it.  

  14:12, January 5, 2017 (UTC)
FPS images
Edit
Out of interest, regarding the first-person images for Infinite Warfare weapons, are you positioning the in-game character at a specific place? Because I've noticed that some of your images (namely HVR, DCM-8 and Spartan SA3) are green dominant to some extend rather than having their normal weapon color. Oh and on another note, it's not needed to put "FPS" in the name; for example, "HVR IW.png" is fine.
Ultimate94ninja talk · contribs 21:37, January 20, 2017 (UTC)
Eh, it would be better to choose another location that doesn't affect the light much. For example like this, and even better by taking it at an angle that doesn't cause too much reflection on the weapon.

Ultimate94ninja

talk

·

contribs

10:39, January 21, 2017 (UTC)
Appreciate the hard work!
Edit
Hey there, Sugarcube. Nice to see a fellow perfectionist. I really appreicate all the contributions you've been making towards the wiki recently, and I wanted to ask if you could let me in on some of the things you plan to do in the future if you need help with anything, or just anything at all, really. Almost feel like I'm having my thunder stolen! But seriously, good job. Louis Bancroft (talk) 13:52, January 21, 2017 (UTC)
Licensing.
Edit
I appreciate the mass uploads, but when you upload them, please be sure to categorize them in the description box, and apply the "Copyrighted Media" license to everything you upload. Makes sorting them out a lot easier and also prevents Activision from dropping the hammer. Thanks, bud. Louis Bancroft (talk) 18:16, January 22, 2017 (UTC)
Custodian
Edit
I've granted you Custodian rights. As a mild warning now though, when you have the rights sometimes it gives you the ability to delete pages that aren't images, be sure not to do this regardless of if it's spam or not, since that's just a glitch and
technically
shouldn't be part of the user right.
Oh and on another note (I should have told you about it before), when adding third-person create-a-class images of camouflages/variants of weapons, make sure to add "menu icon" in the name (for example "Hailstorm Frosted menu icon IW.png" and "R3K Counterbalance menu icon IW.png"). When not putting anything between the name (like "R3K Counterbalance IW.png") it's for first-person images.

Ultimate94ninja

talk

·

contribs

14:52, January 27, 2017 (UTC)
Congratulations, soldier.
Edit
Due to your impeccable behavior and/or contributions, you have been awarded the Medal of Editing. You are a hard working editor, and you make the wiki proud. We applaud you for obtaining the title of User of the Month, and we encourage further editing from you.
Keep up the good work!
Congrats man! Keep up the great work on Infinite Warfare and MWR content.

Ultimate94ninja

talk

·

contribs

13:08, January 5, 2017 (UTC)
Re:Dragunov Skins
Edit
Ain't Tavi, But could it be possible to get both on weapons where it's clear there is detailing on say, The scope or stock? Twig (Talk)
22:15, March 3, 2017 (UTC)
Just added yer rights g'luck on the antivandalism hunt. KλT 00:56, April 6, 2017 (UTC)
Come into chat
Edit
It's lonely in here. Capt. MillerTalk 05:33, April 6, 2017 (UTC)
Signature
Edit
I see you're having trouble with your signature. Are you by any chance using the visual editor and the automatic signature button to create a signature? I ask because when you save the page, the four tildes (~~~~) have the code <nowiki></nowiki> at either end, which is making them come out as ordinary tildes (~). You may have to go into the source editor and put the tildes in manually, unless you're already doing that. -- Dr. Porter (Talk|Contribs) 06:27, April 8, 2017 (UTC)
Yeah, I've had it happen to me a few times back when I was on the Halo wiki (not with signatures though). Oh well, at least it doesn't mess up all the time! -- Dr. Porter (Talk|Contribs) 07:42, April 8, 2017 (UTC)
If you look carefully, the mark is in the shape of a 6, and each finger is an individual 6, making it the three 6's of the Mark of the Beast in SOE. When you're in Beast mode, your right tentacle has a 3-nailed claw.
EvErLoyaLEagLE (talk) 18:38, January 15, 2018 (UTC)
There is no single shape of a six inside the beast mode icon. It's just two teardrop shapes and a triangle, without any distinct shape resembling a six.
We don't accept cherry picked or stretched trivia entries of trivia on this wiki. If anything, you'll need to provide sources for trivia information that seems outlandish.
Oh and next time, don't use youtube thumbnails on the wiki, and don't name them "maxresdefaul-1-.jpg". That's another violation of the image policy, two in fact.
Prof. Sugarcube (talk) 21:49, January 15, 2018 (UTC)

I didn't know the jpg name was already like that, I just picked the clearest image I could find on Google. But I guess it's a matter of perspective; you see teardrops, I see three merged 6's. SOE is a fun map to play, it's just sometimes hard to find people who can survive on their own if we get separated. The only thing I don't like about it is some areas are too narrow to dodge surrounding spawns; sometimes you're training 20 behind you, then suddenly five more appear in front, blocking the narrow paths and surrounding you.
EvErLoyaLEagLE (talk) 17:25, January 17, 2018 (UTC)
Helllo Sugarcube, i appreciate your posts of CoD Graffitis. Come check my profile.
DEFCON SHARK (talk) 00:23, February 24, 2018 (UTC)
Removed my trivia notes on Gold Camo
Edit
Was that really needed? Players should know which version is the most shiny. You did not need to remove that.
I hope i don't have to ask you not to mess with perfectly fine edits again.
Community content is available under
CC-BY-SA
unless otherwise noted.