Welcome to the wiki!

Edit
---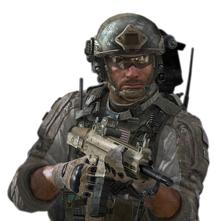 Hello Pucho00, and welcome to the Call of Duty Wiki! Thanks for your contributions. We hope you'll stick around to make even more!
Have you created your user page yet? It's your own personal page, and you can do anything you want with it! Your user page will also help us get to know you as an editor better.
Here are some links that you may find helpful:
Still have questions? Feel free to ask me or contact another administrator. Sysops' names are highlighted in green and bureaucrats' names are highlighted in cyan.
We hope you enjoy editing here, and look forward to seeing you around!
-- Raven's wing (Talk) 17:52, January 15, 2013
Happy Valentines Day!
Edit
Hi PuchPuch!

Have a wonderful Valentines day! <333333


Love, TheUltimateH4M
TheUltimateH4M Talk 20:58, February 14, 2013 (UTC)
It's so (woo)
Edit
:D Jar making tacky jelly 01:49, February 24, 2013 (UTC)
Hope you enjoy!

Talk page 20:02, March 24, 2013 (UTC)
I made dis for you
The

Ultimate

H4M

Talk 03:58, May 21, 2013 (UTC)
Sorry but I can't help or be helped, I've moved onto PC master race, and I gave my PS3 to my sister when she moved into her own apartment and I've already sold all the games. -- laagone (talk)  17:25, December 15, 2013 (UTC)
Merry Christmas!
Edit

Dear PuchiePai,
Wishing you a very Merry Christmas and prosperous and Happy New Year!
Love from,

22:31, December 24, 2013 (UTC)
Community content is available under
CC-BY-SA
unless otherwise noted.