Welcome to the wiki!

Edit
---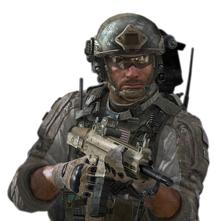 Hello Ryan120202, and welcome to the Call of Duty Wiki! Thanks for your contributions. We hope you'll stick around to make even more!
Have you created your user page yet? It's your own personal page, and you can do anything you want with it! Your user page will also help us get to know you as an editor better.
Here are some links that you may find helpful:

Still have questions? Feel free to ask me or contact another administrator. Sysops' names are highlighted in green and bureaucrats' names are highlighted in cyan.
We hope you enjoy editing here, and look forward to seeing you around!
Capt. Miller (talk) 23:55, January 22, 2018 (UTC)
Pacific War Page
Edit
Hello Ryan,
I saw your message on Capt. Miller's talk page, and I figured I'd try and respond since he has been inactive and it is unlikely he will respond in a timely manner. Regarding the creation of the Pacific War page, it was previously deleted because it was deemed unnecessary. Quite frankly, I think this is a question you should ask to a more experienced admin, such as Crazy sam10, Conqueror of all Zombies, or Ultimate94ninja.
If you would like to be bold and try to make the page with good intentions, then that is perfectly acceptable. However, if it does get deleted on grounds that it has been deleted prior, don't be surprised. If you do create the page, make sure it is on par with similar pages in terms of content (as that would lessen the odds of it being deleted).
Legos-Rule-15 Talk 05:50, July 10, 2018 (UTC)
Basically due to what I stated here: while the cover art shows it with a Roman number, the official Call of Duty website and YouTube channel market it as Call of Duty: Black Ops 4. On another note, when posting on a talk page, you should insert your signature after your message, not before it.
Ultimate94ninja talk · contribs 21:51, September 6, 2018 (UTC)
RE: Following
Edit
This should be useful. By the way, as I've said before, it only makes sense that you insert your signature after the message that you post on a talk page, not before it. It would also be useful if you add an appropriate subject/headline when adding a new message that is not part of any other message chains.
Ultimate94ninja talk · contribs 10:55, October 27, 2018 (UTC)
WA and CDP maps
Edit
Hi,
I made them actually, using the website MapChart.net and the lists in BO3 Safehouse. The old maps were low res and I couldn't find the original source.
Kalinine (talk) 19:13, November 2, 2018 (UTC)
Not cool
Edit
Not cool replacing my maps after I said to you how I made them. Not cool. :(
Kalinine (talk) 10:42, November 3, 2018 (UTC)
You could have just asked, I would have corrected them. Also French Guiana is part of France the same way Greenland is part of Denmark. Kalinine (talk) 12:21, November 3, 2018 (UTC)
Happy New Year!
Edit
Hello! Happy New Year!  Marec2 (talk) 09:22, December 31, 2018 (UTC)
Because colons are treated differently by the page URL. Offhand I cannot tell you how to reinsert it without screwing with the page title again.
Raven's wing Talk22:45, January 19, 2019 (UTC)
Community content is available under
CC-BY-SA
unless otherwise noted.