Welcome to the wiki!
---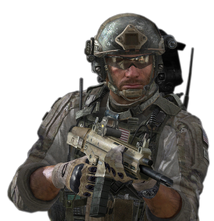 Hello SecretChipz123, and welcome to the Call of Duty Wiki! Thanks for your contributions. We hope you'll stick around to make even more!
Have you created your user page yet? It's your own personal page, and you can do anything you want with it! Your user page will also help us get to know you as an editor better.
Here are some links that you may find helpful:

Still have questions? Feel free to ask me or contact another administrator. Sysops' names are highlighted in green and bureaucrats' names are highlighted in cyan.
We hope you enjoy editing here, and look forward to seeing you around!
Capt. Miller (talk) 18:36, September 21, 2016 (UTC)
Recent edits
Please avoid going and replacing hyperlinks by things like Silencer|Suppressor and Dual Wield|Akimbo. This is unnecessary, since the later terms already exist as redirects for the main pages.
Ultimate94ninja talk · contribs 15:17, October 20, 2016 (UTC)
Again, please stop doing so. Your similar edits from the past week were also reverted, there's no use in going to all the weapon pages and making such unneeded replacements.

Ultimate94ninja

talk

·

contribs

15:26, October 20, 2016 (UTC)
RE: SecretChipz123 and the KAP-40
Hey! Welcome to the Call of Duty Wiki! I was in a Die Rise game getting some images for the Wiki, I guess I got the KAP-40 image, if you're interested, here's a list of the rest of the waepons I want to do
Cross Map Weapons
Mob of the Dead
Buried/Nuketown
Origins
Oh hey, add a signature to a post by going into the classic edittor and adding "~.~.~.~" without the dots to the end of your post, it adds your name, talk page and whatever time it was when you created the post!
I luv u, Yeebo (talk) 08:08, October 25, 2016 (UTC)
I saw your comment on Transparency. Right now, I don't know how to add transparency, but I will learn how to add it after my Last Exam on Friday :P Yeebo (talk) 22:16, October 30, 2016 (UTC)
As Yeebo told you before these messages, please sign your posts using four tildes (~~~~) or by clicking the signature button at the top of the edit window; you don't have to manually write your name in.

Ultimate94ninja

talk

·

contribs

22:39, October 30, 2016 (UTC)
Bad Edit
An edit you recently made to a page, "MM1 Grenade Launcher", was undone because it was either:
Incorrect
Contained poor English
Did not conform to Wiki policies
Unnecessary
Concerned real life info, which is not generally allowed
Contained speculation, which is not generally allowed
Opinionated
Featured a formatting error
Please read the Manual of Style and the policies in order to brush up on the style and professionalism that is expected on this wiki.
You are still free to make edits; however, please make sure they are up to standards!
Thanks!

Some edits like this and this are fine, but several of your other edits like this and this are not. You've been already told about it before, and not only such edits are unnecessary, but it is also starting to appear that you are edit boosting, which can lead to a block. Please stop ignoring warnings.

Ultimate94ninja

talk

·

contribs

12:20, November 10, 2016 (UTC)

Block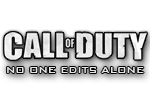 Due to your unacceptable behavior, you have been blocked for 3 days. You are welcome to come back and edit sensibly after the block is up; however, it is very strongly advised that you read and review our policies thoroughly before you start to edit again. If you believe your block is unfair you can leave a message on this page and an administrator will consider it.
Any more unacceptable behavior and another block will be issued. Thank you.
You have been told multiple times to stop making edits like this. You have ignored multiple warnings to stop and I think it constitutes edit boosting at this point. Please stop changing links that redirect. Conqueror of all Zombies (talk) 16:50, November 29, 2016 (UTC)
Don't delete discussions
Hello, SecretChipz123. It has come to my attention that you have recently deleted part or all of the text on a talk page, that was not vandalism. This is a violation of one the policies on the wiki, seen here, in which you can not delete discussions from a talk page with exception of obvious vandalism, flaming, or spam. If you would like to archive your talk page, please ask an administrator. If you continue to delete discussions off talk pages, you will eventually be subject to a block. Thank you for understanding, have a nice day!
Due to your behavior following your block, I have extended it and removed your ability to edit your talk page for its duration. You are welcome to continue editing after the block is up, but please do so in a mature manner. Conqueror of all Zombies (talk) 19:38, November 29, 2016 (UTC)
A day or two late but...
Welcome back, and happy New Year! Conqueror of all Zombies (talk) 08:14, January 1, 2017 (UTC)
Re: Gun Talk pages
Instead of asking on the talk pages, Couldn't you scout out images to use? Twig (Talk) 20:07, January 18, 2017 (UTC)
Source of Cut Weapoms
Sorry to trouble you about this, but could I have a source for those cut weapons? Just need to be 100% sure.
Thanks in advance. Capt. MillerTalk 14:24, January 22, 2017 (UTC)
Sorry Capt. Miller, but I can't, because I don't know any of the information of these cut weapons. Maybe someone would be able to know what these cut weapons are about.
Keep on the good editing. SecretChipz123Talk 14:48, January 22nd, 2017 (UTC)

I don't mean the actual info, but where you originally found the names. Again, sorry for the hassle, but I'll have to delete the articles under the guise that it's speculation if I don't get a citation. Capt. MillerTalk 14:56, January 22, 2017 (UTC)

Sorry for not updating you sooner (I've been a bit busy as of recently), your pages were deleted because you still haven't given me a source. However, I would be happy to recreate them when you provide one. Capt. MillerTalk 03:20, January 28, 2017 (UTC)
Talk page messages
Please be aware that we have templates for the use of "image required". And we also have Call of Duty Wiki:User Requests. Putting the same message on multiple pages is almost amounting to edit boosting and has severely clogged up the recent changes.
18:29, June 5, 2017 (UTC)
Sorry for using the use of "image required", but it's because they needed to have more higher quality photos, compared to my attempt. But I'm sure I'll let you do your best on trying to upload more images in a crystal clear quality like request. SecretChipz123 18:54, June 7, 2017 (UTC)
Community content is available under
CC-BY-SA
unless otherwise noted.