Welcome to the wiki!

Edit
---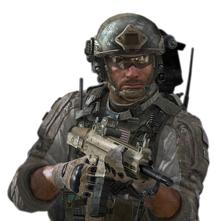 Hello Sevarg01, and welcome to the Call of Duty Wiki! Thanks for your contributions. We hope you'll stick around to make even more!
Have you created your user page yet? It's your own personal page, and you can do anything you want with it! Your user page will also help us get to know you as an editor better.
Here are some links that you may find helpful:
Still have questions? Feel free to ask me or contact another administrator. Sysops' names are highlighted in green and bureaucrats' names are highlighted in cyan.
We hope you enjoy editing here, and look forward to seeing you around!
Conqueror of all Zombies (talk) 00:29, April 24, 2015 (UTC)
Your Message to JusTiin Cas3
Edit
Hey, I saw your message that left on his talk page, and I'm sorry to say this, but he hasn't edited on the wiki in over 3 years, so I wouldn't have high hopes in getting a response from him.
I must say though, that I really like your ideas for custom Perk-a-Colas. Perhaps you should create a blog surrounding them, and get user feedback. Additionally, I think Nazi Zombies Plus Wiki would be a good place to edit if you have ideas like this, and you can post your perk ideas, among other things. All of them sound like really good ideas for the game (although Dazed Range seems a bit OP).
Anyways, welcome to the wiki, hope you choose to stay around!
Legos-Rule-15 Talk 02:48, April 24, 2015 (UTC)
In addition to what Legos has said above, you might also like the Call of Duty Fanon wiki too. Just a thought. I'll see you around. ZH115Zombie Problems?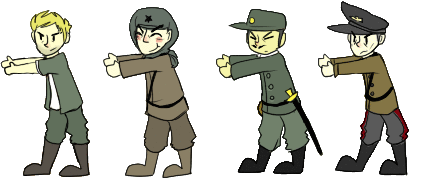 Don't delete discussions
Edit
Hello, Sevarg01. It has come to my attention that you have recently deleted part or all of the text on a talk page, that was not vandalism. This is a violation of one the policies on the wiki, seen here, in which you can not delete discussions from a talk page with exception of obvious vandalism, flaming, or spam. If you would like to archive your talk page, please ask an administrator. If you continue to delete discussions off talk pages, you will eventually be subject to a block. Thank you for understanding, have a nice day!
Raven's wing

Talk

18:44, August 6, 2015 (UTC)
Community content is available under
CC-BY-SA
unless otherwise noted.