Welcome to the wiki!

Edit
---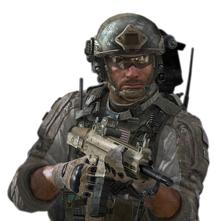 Hello ShadowSpectre23, and welcome to the Call of Duty Wiki! Thanks for your contributions. We hope you'll stick around to make even more!
Have you created your user page yet? It's your own personal page, and you can do anything you want with it! Your user page will also help us get to know you as an editor better.
Here are some links that you may find helpful:
Still have questions? Feel free to ask me or contact another administrator. Sysops' names are highlighted in green and bureaucrats' names are highlighted in cyan.
We hope you enjoy editing here, and look forward to seeing you around!
Raven's wing (talk) 17:53, November 8, 2016 (UTC)
Your Recent Edits
Edit
The timelines are, and will remain, listed as the Modern Warfare Timeline. Infinite Warfare and the events that transpire take place in the universe timeline of the Modern Warfare games, not one that's unique to the game. Please stop changing them. Conqueror of all Zombies (talk) 01:52, November 10, 2016 (UTC)
Bradley Fillion
Edit
Just so you know, characters from Mars are not going to have nationalities from nations on Earth. Conqueror of all Zombies (talk) 05:25, January 28, 2017 (UTC)
Recent Image and Page
Edit
You recently uploaded an image called "File:Screenshot 2017-04-26-21-40-08-1.png" which I had to delete for being a duplicate. Additionally, it was unlicensed and incorrectly named.
In regards to the page "German Officer", I'm going to have to ask for a source, as it could just be a insignificant grunt. I'll give you a day to respond.
Thanks in advance. Capt. MillerTalk 16:29, April 27, 2017 (UTC)
Since you haven't responded, I've deleted the German Officer page for being unsourced/not notable. I'd be happy to recreate it for you if you could provide a source for why that character in the trailer was notable. Capt. MillerTalk 01:26, April 28, 2017 (UTC)
Licensing Your Images
Edit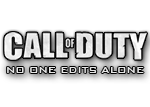 We kindly ask you to please properly license all future images that you upload to the wiki. It is the sole responsibility of the up-loader to license any image he/she uploads to the wiki. When uploading an image to the wiki, towards the bottom of the page there is an option to add a license. Click on the drop down menu; there on the menu in the lower section, you will see "fair use and with permission" options.
For images that are game screenshots, use Copyrighted Media.
For non-game screenshots (pictures taken from the web etc.), use Fair Use.
For images that are not licensed, or images you have made yourself, use Public Domain.
You add the license to the image at the same time you upload it to the wiki. For more help and details, see here. If you have any questions please contact me on my Talk page and I'll be glad to help.

Ultimate94ninja

talk

·

contribs

21:12, November 3, 2017 (UTC)
Per our
image policy
; "
only weapons, models, vehicles and menu icons permitted to have transparency enabled
". As your image featured transparency it was deleted due to being policy violating.
Community content is available under
CC-BY-SA
unless otherwise noted.