Welcome to the wiki!

Edit
---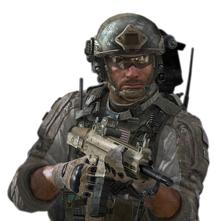 Hello SonictheHedgehog1245, and welcome to the Call of Duty Wiki! Thanks for your contributions. We hope you'll stick around to make even more!
Have you created your user page yet? It's your own personal page, and you can do anything you want with it! Your user page will also help us get to know you as an editor better.
Here are some links that you may find helpful:

Still have questions? Feel free to ask me or contact another administrator. Sysops' names are highlighted in green and bureaucrats' names are highlighted in cyan.
We hope you enjoy editing here, and look forward to seeing you around!
Raven's wing (talk) 00:57, January 9, 2016 (UTC)
Thanks, Raven's wing. I'll do my best to keep the pages up-to-date and add any quotes from the Zombie maps that I can think of as time passes that were not on the "Quotes" section for each map previously. Appreciate the support. SonictheHedgehog1245 (talk) 01:01, January 9, 2016 (UTC)
Your Recent Edits
Edit
Just an FYI, you should try to get all of your edits to a page done on one go around, especially if they're a series of smaller changes. Conqueror of all Zombies (talk) 17:00, January 28, 2016 (UTC)
My apologies, but when I first wrote up the transcript for "We've Been Through Worse," I forgot to check to make sure I had everything right on the first go-around so I would not have to make so many minor edits afterwards to repair any typos or mistakes I made in the original edit.
Now that I've gotten a few of my earlier mistakes corrected, I won't make them again when I do the rest of the transcripts for the stages in Call of Duty 2: Big Red One. Thanks. SonictheHedgehog1245 (talk) 17:18, January 28, 2016 (UTC)
Call of Duty 2: Big Red One level transcripts
Edit
To all the Call of Duty Wiki users out there, I'm doing my very best with writing up the transcripts to every level in Call of Duty 2: Big Red One, but though I've got a real good memory, I am using YouTube videos of the stages and playing them myself on my PlayStation 2 to ensure accurate dialogue from the characters along with details of certain parts of the stages as well. As a result, I apologize if I leave some of the transcripts incomplete while I'm double-checking my sources and making sure I keep everything accurate to the best of my abilities. Please understand that I'm doing my best, but I'm so busy with other things every day that I can't dedicate much time to getting the transcripts done in one fall swoop. I'll have to take them little by little, but I will get them 100% done in due time. Thank you for your understanding. SonictheHedgehog1245 (talk) 20:17, February 6, 2016 (UTC)
Community content is available under
CC-BY-SA
unless otherwise noted.