Welcome to the wiki!

Edit
---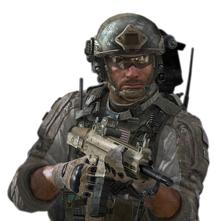 Hello Starkiller131, and welcome to the Call of Duty Wiki! Thanks for your contributions. We hope you'll stick around to make even more!
Have you created your user page yet? It's your own personal page, and you can do anything you want with it! Your user page will also help us get to know you as an editor better.
Here are some links that you may find helpful:
Still have questions? Feel free to ask me or contact another administrator. Sysops' names are highlighted in green and bureaucrats' names are highlighted in cyan.
We hope you enjoy editing here, and look forward to seeing you around!
Bad Category
Edit
Hey, I deleted a recent category you created called "Call of duty: infinite warfare zombies traps" as we already have a cat for Zombies traps, called "Call of Duty: Infintie Warfare Zombies Utilites". Also, the category itself was uncaptilised, and would've had been deleted and replaced (if it was a needed) anyway by a category with the right grammar. In the future, I would suggest reading our policy on categorising articles, or ask me if you have you have any questions on my talk page. Capt. MillerTalk 04:03, April 26, 2017 (UTC)
RE: Deleting articles
Edit
Done! Thanks for highlighting them.
Ultimate94ninja talk · contribs 20:50, August 6, 2019 (UTC)
Community content is available under
CC-BY-SA
unless otherwise noted.