Welcome to the wiki!

Edit
---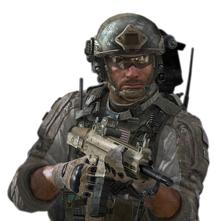 Hello TheJFKGamer, and welcome to the Call of Duty Wiki! Thanks for your contributions. We hope you'll stick around to make even more!
Have you created your user page yet? It's your own personal page, and you can do anything you want with it! Your user page will also help us get to know you as an editor better.
Here are some links that you may find helpful:
Still have questions? Feel free to ask me or contact another administrator. Sysops' names are highlighted in green and bureaucrats' names are highlighted in cyan.
We hope you enjoy editing here, and look forward to seeing you around!
Conqueror of all Zombies (talk) 21:36, June 18, 2014 (UTC)
Hello TheJFKGamer, I was just wondering, are you the youtuber? I've seen some of your videos a couple of times and think there really good.

 Capt. Miller · talk 23:50, June 19, 2014 (UTC)
I'm guessing...
Edit
That you are the guy on YT who did those countdowns, what not to do, the 'A history' series?
Anyway, welcome to the wiki :)

 LazarouDave  08:11, June 20, 2014 (UTC)
That information was added by an anon quite recently, and it was incorrect. Sorry if you were confused by this, thanks for consulting me about it. Now, I hope you don't mind me asking, but are you youtuber? If so, congratulations on 100k subscribers!

 Capt. Miller · talk 10:42, June 20, 2014 (UTC)
Don't delete discussions
Edit
Hello, TheJFKGamer. It has come to my attention that you have recently deleted part or all of the text on a talk page, that was not vandalism. This is a violation of one the policies on the wiki, seen here, in which you can not delete discussions from a talk page with exception of obvious vandalism, flaming, or spam. If you would like to archive your talk page, please ask an administrator. If you continue to delete discussions off talk pages, you will eventually be subject to a block. Thank you for understanding, have a nice day!
You are not allowed to delete discussions.  

Capt. Miller

 

·

 

talk

 10:49, June 20, 2014 (UTC)
Transcripts
Edit
People always remind me that other people's edits to the transcripts are "by good faith," but from what I see, what you edit on the lines of some those transcripts are not what they appear in the subtitles in-game. I kindly ask you that you carefully consider way you edit on the transcripts, because lines that appear on subtitles are to be written as they appear, down to the letter and punctuation. EvErLoyaLEagLE (talk) 14:29, June 22, 2014 (UTC)
P.S. - Thanks for the edits on Game Over. Sometimes what I thought was there the first time was what I thought I saw in the YouTube videos I went over to write them, or I sometimes miss them and didn't write them the first time.
Edit Warring
Edit
Please stop changing in-game terminology for real-life terminology. This goes double when such an edit has already been reverted multiple times.
Raven's wing Talk14:46, July 24, 2014 (UTC)
Are you the JFK Gamer if so I love your videos ````
Community content is available under
CC-BY-SA
unless otherwise noted.