The size of this page is currently 9,207 bytes. Please archive at 35,000 bytes.
Talk page guidlines

Sign your messages so I know who's talking, by adding ~~~~ at the end of each message.
Title your messages so the page stays organized.
Archives

       

This page has not been archived.
This page was last edited 6 years ago by Pucho00.
(update)


---
Welcome to the wiki!

Edit
---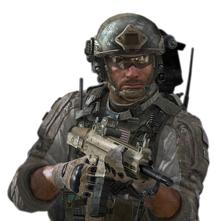 Hello Halo4master, and welcome to the Call of Duty Wiki! Thanks for your contributions. We hope you'll stick around to make even more!
Have you created your user page yet? It's your own personal page, and you can do anything you want with it! Your user page will also help us get to know you as an editor better.
Here are some links that you may find helpful:
Still have questions? Feel free to ask me or contact another administrator. Sysops' names are highlighted in green and bureaucrats' names are highlighted in cyan.
We hope you enjoy editing here, and look forward to seeing you around!
-- Raven's wing (Talk) 22:01, July 19, 2012
Hi! Oh yah! First to sign! Btw, nice avatar. Noob tub3r talk 01:44, August 9, 2012 (UTC)
Why, hallo
Edit
Love the avatar btw :D
—Unsigned comment was added by Nitz X
Hey <3
 FireBird-Pinkie Pie!  23:42, August 12, 2012 (UTC)
Bad Image Title
Edit An image you recently uploaded, "File:RDGIF-H4M.png", was considered to have a bad image title because it contained either:
Excessive numbers
Profanity
Poorly named
Large Filename
Contained non-English characters
Please read the image policy in order to brush up on the style and professionalism that is expected on this wiki.
You are still free to upload images; however, please make sure they are up to standards!
If you have any questions, feel free to contact one of the custodians listed here.
Thanks!

Please refer to personal image naming.

Your Signature
Edit
Your username on the wiki needs to be on the signature somewhere or at least needs to be semi-identifiable (Such as an abbreviation) according to our signature policy. Thanks. Redskin-26 22:15, August 25, 2012 (UTC)
Signature categorizing
Edit
I take it you don't delete the "Category:Templates/Signatures" in your signature on purpose, do you? --MLGisNot4Me talk 09:44, November 1, 2012 (UTC)
Heyheyheyhey
Edit
What's shakin'
06:26, November 9, 2012 (UTC)
Merry Christmas H4M!
Edit
Merry Chirstmas from batman!
Bats a.k.a Rarity Filly  12:52, December 25, 2012 (UTC)
Merry CHristmas
Edit
Thanks Halo, have a lovely Christmas :3  

  13:59, December 25, 2012 (UTC)
Merry Christmas!
Edit
Merry Christmas Halo!  

16:35, December 25, 2012 (UTC)
Happy Holidays
Edit
Hope you have a merry and great holiday season.
Argorrath おしゃべり
03:32, December 26, 2012 (UTC)
A little late but boop! wub u <3
Edit
Dear TheUltimateH4M,
Wishing you a very Merry Christmas! Here's a gift from me to you:


A Derpy Christmas elf!
Happy Holidays! :3
  ParagonX7 跟我谈天

15:58, December 29, 2012 (UTC)
Dr. Nafario (talk) 05:05, March 26, 2013 (UTC)hey im tylerDr. Nafario (talk) 05:05, March 26, 2013 (UTC)
hi im tyler
Dr. Nafario (talk) 05:08, March 26, 2013 (UTC)Dr NafarioDr. Nafario (talk) 05:08, March 26, 2013 (UTC)
Re:"Walrus"
Edit
Such information is libelous. You can expect a lawsuit soon.  

  23:45, April 11, 2013 (UTC)
Another Signature request if you're interested
Edit
I've come to you again for another signature request, this time for the CoD wiki. If you're still interested, that'd be great. Leave this to CoolioJulio (talk) 11:25, April 16, 2013 (UTC)
Where did you get that avatar?
Twilight Sparkle (talk) 07:37, May 19, 2013 (UTC)
Re:PuchiePie
Edit
I love it.
Pucho00 talk  23:38, May 21, 2013 (UTC)
Tests are fun. feargm 05:09, June 8, 2013 (UTC)
MW2 camos
Edit
Thanks for taking care of them (or at least some of them), I didn't think I'd ever be bothered to finish applying trans to all of them. Mainly because transing the same thing eight times wasn't very exciting. -- laagone (talk)  15:02, June 14, 2013 (UTC)
Welcome To The CDWC
Edit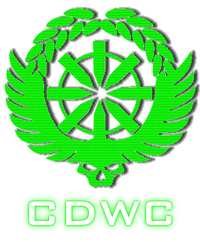 Welcome to the Call of Duty Wiki Clan, soldier! You've proven yourself a committed warrior, but now the real fight begins..
That pretty much everything you need to know. Now, I'll see you on the battlefield!
Nice work
Edit
Just wanted to say that you are doing great work with the camo images H4M. Keep up :D --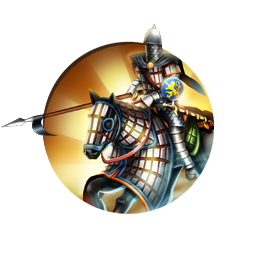 Slav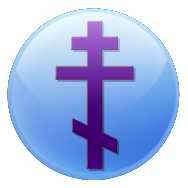 Talk
12:53, June 17, 2013 (UTC)
Congratulations, soldier.
Edit
Due to your outstanding effort and time put into the wiki, you have been awarded the 6 months good conduct medal. You are a hard working editor, and you make the wiki proud. Well done!
Keep up the good work!
Signature Request
Edit
signature request
Edit
Hai H4M I'd love a really nice new sig based on my OC and a fighter jet so if you can help create it'd be great!!!--Lord Crystale (talk) 23:07, July 17, 2013 (UTC)Crystale
can't upload pic of my OC
Edit
It says permission error--Lord Crystale (talk) 11:52, July 18, 2013 (UTC)Crystale
<3
Pucho00 talk  00:13, August 7, 2013 (UTC)
Merry Christmas!
Edit

Dear Halo,
Wishing you a very Merry Christmas and prosperous and Happy New Year!
Love from,

22:31, December 24, 2013 (UTC)
you walrus
Edit
it's not permanent
Pucho00 talk  20:37, January 5, 2014 (UTC)
Community content is available under
CC-BY-SA
unless otherwise noted.