Welcome to the wiki!

Edit
---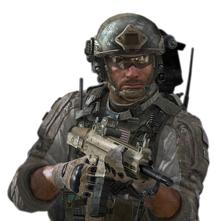 Hello Treliazz Azevedo, and welcome to the Call of Duty Wiki! Thanks for your contributions. We hope you'll stick around to make even more!
Have you created your user page yet? It's your own personal page, and you can do anything you want with it! Your user page will also help us get to know you as an editor better.
Here are some links that you may find helpful:
Still have questions? Feel free to ask me or contact another administrator. Sysops' names are highlighted in green and bureaucrats' names are highlighted in cyan.
We hope you enjoy editing here, and look forward to seeing you around!
-- Raven's wing (Talk) 14:42, December 22, 2011
Images and Mods
Edit
Please be aware that pictures or revisions that are related to mods are not allowed. Also, please remember to license images.

Joseph Tan l talk l edit count l contribs l

10:31, September 14, 2012 (UTC)
This account has been blocked from editing for three days because you have been discovered to be utilizing the non-permitted usage of one or more alternate account.
If you see this message on your talk page, it means that your main account has been blocked from editing Call of Duty Wiki because you were using one or more accounts for "sock puppetry." It is possible that this was to either influence voting or opinions, or evade a block. We emphasize the fact that an editor should only be in possession of one account.
This account will either become blocked or, if a block was in effect, having its block extended. We do not take sock puppetry lightly and, in accordance with our policy, any alternate account(s) will be permanently blocked.
This is at least the second time that you create an alternate account, which is forbidden. Please stick to one account only. If you wish to permanently switch to another account, let us know so that we unblock that other account and block this one.

Ultimate94ninja

talk

·

contribs

20:44, September 26, 2019 (UTC)
Alright, I've unblocked your other account User:BW777, and blocked your current one.
Ultimate94ninja talk · contribs 19:33, October 2, 2019 (UTC)
Community content is available under
CC-BY-SA
unless otherwise noted.