Welcome to the wiki!

Edit
---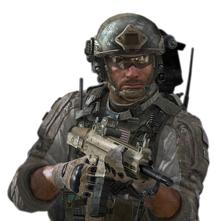 Hello Tysaylor141, and welcome to the Call of Duty Wiki! Thanks for your contributions. We hope you'll stick around to make even more!
Have you created your user page yet? It's your own personal page, and you can do anything you want with it! Your user page will also help us get to know you as an editor better.
Here are some links that you may find helpful:
Still have questions? Feel free to ask me or contact another administrator. Sysops' names are highlighted in green and bureaucrats' names are highlighted in cyan.
We hope you enjoy editing here, and look forward to seeing you around!
No Real Life Info
Edit
Hi, and welcome to the Call of Duty Wiki! There's a lot to do around here.

We really appreciate your contributions here, but we have a no IRL, or no "In Real Life" policy. IRL pictures are also not allowed in articles but they are allowed for personal use.

If you have any concerns feel free to ask at the Help desk or on the "discussion" page associated with each article, or post a message on my talk page! Also, please review our policies so that you understand them completely to avoid any future mistakes.

If you have any other questions, feel free to contact an administrator for help. Sysops names are represented in green and bureaucrats names are represented in cyan.
Please leave a message on my talk page if I can help with anything!
Um, I just gave you the reason why your real life information isn't allowed.

Why are you telling me all this? It's real life information, which I just told you we're not adding.
Don't delete discussions
Edit
Hello, Tysaylor141. It has come to my attention that you have recently deleted part or all of the text on a talk page, that was not vandalism. This is a violation of one the policies on the wiki, seen here, in which you can not delete discussions from a talk page with exception of obvious vandalism, flaming, or spam. If you would like to archive your talk page, please ask an administrator. If you continue to delete discussions off talk pages, you will eventually be subject to a block. Thank you for understanding, have a nice day!
To be blunt, rules are rules, it was deleted, you moved it, good job. I would've suggested the Call of Duty Fan Fiction wiki but I'm pretty sure that place is dead. SO I'm not sure what to say really, I'm not a big fan of fan fiction, I was only trying to make a small compromise.
P90Deathman
22:34, December 28, 2013 (UTC)
WiFi Problems
Edit
You're better off asking on the official forums. We're not a tech support site.
Raven's wing Talk09:26, July 11, 2014 (UTC)
Community content is available under
CC-BY-SA
unless otherwise noted.