Welcome To The War
Edit
Good to have you aboard at the Call of Duty Wiki, so here's some tips on how you can help:
Read our

policies

, if you haven't already. You'll be informed on the do's and do not's, as well as some guidelines when creating new articles.
Recent changes

is a great second stop, because you can see what other people are editing right this minute, and where you can help.
The

Manual of Style

is a good place to see. It let's you know how to edit this wiki. It will give you the know-how to edit and make this wiki great.
The

Sandbox

is a great place to test things out if this is your first time editing wikis. It is advisable to know what is commonplace on the wiki, such as templates and

categories

, and how to use them.
Questions? You can ask at the Help desk, the "discussion" page associated with each article, or browse through the help directory. Feel free to contact an administrator for help; sysops' names are highlighted in

green

and bureaucrats' names are highlighted in

cyan

. Feel free to ask on

my talk page

as well; we take care of our friends, recruit!
Have feedback? The

War Room

is used to discuss changes to wiki or other community related issues. You'll need 50 main space edits to vote, V,, but your opinion is still appreciated!
I hope you enjoy editing on the wiki recruit! I am WHISKEY35, briefing's over - now get back to work.
-- Talk 05:36, May 1, 2011 (UTC)
Please stop adding it, all you're writing is opinion, you have no proof to back it up. No one does. Until we find out everything, and I mean everything, there will be no page. _Sp3cTalk_ 06:46, May 1, 2011 (UTC) Audio logs, my good friends, audio logs. :Stop making it. Now. Last warning. _Sp3cTalk_ 06:50, May 1, 2011 (UTC) : :I did stop editing it, about..3 or 2 minutes ago. maybe 4 now. But still, audio logs prove everything i wrote. Except nickolai's part in Shi no numa, i kinda pieced that together from map and history discription, so i guess, in a way, your right :|
We do not allow articles that contain opinions and or speculation do so after being warned will result in your ability to edit the wiki being blocked. I would advise you stop making the Nazi Zombies story line again. It contains numerous spelling errors, is opinionated and speculative.

Talk 06:53, May 1, 2011 (UTC) :Allright. I already stopped editing it. ::Sorry! That was a late message. He didn't see mine XD. _Sp3cTalk_ 07:05, May 1, 2011 (UTC)
Licensing Your Images
Edit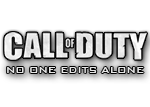 We kindly ask you to please properly license all future images that you upload to the wiki. It is the sole responsibility of the up-loader to license any image he/she uploads to the wiki. When uploading an image to the wiki, towards the bottom of the page there is an option to add a license. Click on the drop down menu; there on the menu in the lower section, you will see "fair use and with permission" options.
For images that are game screenshots, use Copyrighted Media.
For non-game screenshots (pictures taken from the web etc.), use Fair Use.
For images that are not licensed, or images you have made yourself, use Public Domain.
You add the license to the image at the same time you upload it to the wiki. For more help and details, see here. If you have any questions please contact me on my Talk page and I'll be glad to help.

Talk 04:23, May 4, 2011 (UTC)
Please contact me about the custom perks
Edit
Hey V. I loved your custom logos! I'd love to talk with you about the cut perks or any new ones you make. Hit me up dude! Facebook: http://www.facebook.com/McCoy.518/ E-mail: hyperality2008@yahoo.com Xbox Live: Zer0 AM Please get a hold of me dude, I'd love to chat. My name is Adam by the way. Oh sorry, i didn't know. I just wanted to introduce people to what i do. ill stop though
Hello, V,. It has come to my attention that you have recently deleted part or all of the text on a talk page, that was not vandalism. This is a violation of one the policies on the wiki, seen here, in which you can not delete discussions from a talk page with exception of obvious vandalism, flaming, or spam. If you would like to have your talk page archived, please ask an administrator. If you continue to delete discussions off talk pages, you may be subject to a block. Thank you for understanding!
Have a nice day!
how did you create those custom perk emblems on that blog page?
~You just draw them on paint, photoshop, anything really
You have inspired so many users to create their own Perk-a-cola(s) RC™ 00:33, May 8, 2011 (UTC)
~Hah yeah its nice i guess you have any yoursel? Or ideas?
Licensing
Edit
you are adding the wrong licensing to you inage, the right one is the one for screen shots (copyrighted media) just to let you know for future reference.

Talk 00:33, May 8, 2011 (UTC)
~Oh sorry, im still not fully understanding. Ill do it for my next images, my apologies.
I cant find the Copyrighted Media, under what license section is it?
Image Deleted
Edit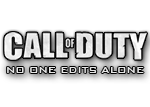 The image(s) that you uploaded have been deleted for failing to add the PROPER copyright license. You have been asked to LICENSE your images previously and failed to do so. All further images that you upload that are not licensed will be deleted on sight.
Thank you.

Talk 02:24, May 8, 2011 (UTC)
use the right licensing, please. that is NOT a public domain file it is a copyrighted media file for a game screenshot.

Talk 02:29, May 8, 2011 (UTC)
Image Deleted
Edit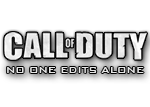 The image(s) that you uploaded have been deleted for failing to add the PROPER copyright license. You have been asked to LICENSE your images previously and failed to do so. All further images that you upload that are not licensed will be deleted on sight.
Thank you.

Talk 00:39, May 10, 2011 (UTC)
New Custom Zombie Map - Approval for Ideas
Edit
Hi V,!
I recently left a comment or two on your blog 'Zombies Perk-a-Cola Ideas', about some different features. Thanks for your comments and replies.
I'm also myself in the construction of my own zombie map, and it's quite good - I'll upload it soon. But some of the perks I think would be great are yours (or at least similar to yours). As per good faith and honesty, would you mind allowing me to use some of your perk ideas in my new zombie map? Full credit will be given. Thanks!
Tsunami Volt 03:47, May 11, 2011 (UTC)
~Sure :D just please remember to credit me :D and yeah ill check out the map idea. Ive got one myself... Ive been kinda lazy and havent ccompleted it...
Perk Idea
Edit
I have this idea, it is called LastSec Suco --
This Suco can give you an power of Getting away from only zombies (by jumping away to an random place by teleportation) , but not anything else but zombies, it works though when zombies at 10-20 are at you. they will have to very close to you, dont think that you can just let them come at you! (This is for fun, but u know that) there's a little change that the teleportation can work.. But the the changes can rise if your player run alot in the maps.
why that it is little changes because that the perk machine was broken, half done, and painted halfway red and white (but this not the problem). I dont Know about an Pic of It, i'll See later.

Jones143Talk

Hourglass Blast, tastes sandy and gritty. Colors= tan, orange, sand (duh). Emblem is a hourglass that is exploding. Btw sign your posts >.> Firefunbro 23:04, May 12, 2011 (UTC)
perk-a-cola
Edit
Was it a forum page befre this little "incident" occured? because if not change it back to a blog and it might work.Sgt. Me 20:34, May 13, 2011 (UTC)
You should come [www.nazizombiesplus.wikia.com here]. Its a site that encourages you to make fanon stuff on nazi zombies, although some of your ideas have been "stolen" by other users. RC™ 01:36, May 14, 2011 (UTC)
Community content is available under
CC-BY-SA
unless otherwise noted.