Welcome to the wiki!

Edit
---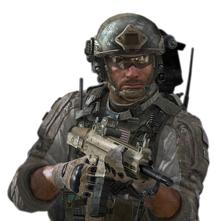 Hello Zombieking26, and welcome to the Call of Duty Wiki! Thanks for your contributions. We hope you'll stick around to make even more!
Have you created your user page yet? It's your own personal page, and you can do anything you want with it! Your user page will also help us get to know you as an editor better.
Here are some links that you may find helpful:
Still have questions? Feel free to ask me or contact another administrator. Sysops' names are highlighted in green and bureaucrats' names are highlighted in cyan.
We hope you enjoy editing here, and look forward to seeing you around!
Raven's wing (talk) 22:56, April 22, 2016 (UTC)
Your Recent Page
Edit
We do not make pages for invidual glitches, instead we have a page for that sort of thing.  Conqueror of all Zombies (talk) 02:03, April 23, 2016 (UTC)
You can swear on this wiki, there's no reason for you to censor what you say.
That's not even true, as I didn't touch many of your edits and only made slight changes to many of the ones I did correct.
You also might want to familiarize yourself with our policies and read edit summaries, so you know what you can do to improve your edits.
I wouldn't recommend undoing every edit I make, as that'd be seen as vandalism. Also, none of what I've done is policy violating in any way, so reporting me won't do anything.
Threatening users is a violation of our user treatment policy.
Please remember to sign your posts with four "~"
Conqueror of all Zombies (talk) 21:59, April 23, 2016 (UTC)
Community content is available under
CC-BY-SA
unless otherwise noted.