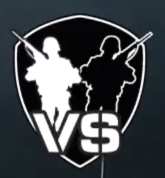 Wargame is a Squad gamemode introduced in Call of Duty: Ghosts. It allows the player to team up with five other players/friends to face an AI squad of six. Players can play Regular and Recruit difficulty AI in matches. Players can receive a little over 4000 exp per match, which can be carried over into Multiplayer (squad points can also be earned and carried over into Multiplayer). Also, a lower difficulty could mean players face fewer AI in a match, but no less than 3. Occasionally when the players' team has only 5 members, an AI will fill in the sixth slot. Maps and gamemodes are always random. Players always play as Ghosts and AI always play as Federation. If a player selects Play Now, they will face the AI as the only human player with their squad members. Players with the Nemesis DLC can choose a Nemesis DLC option, which will only play maps from that DLC. On this mode difficulty cannot be selected, and they are default set to Regular.
The game mode is available on Team Deathmatch, Domination, Kill Confirmed, Cranked and Blitz in online matches. In Local matches it can be played in these game modes plus Search and Rescue and Hunted. If the player has played Drop Zone, Reinforce or Search & Destroy in a Local or Private match recently then they will be able to play Wargame on these additionally if going into Recent Game Modes in Local matches.
Community content is available under
CC-BY-SA
unless otherwise noted.